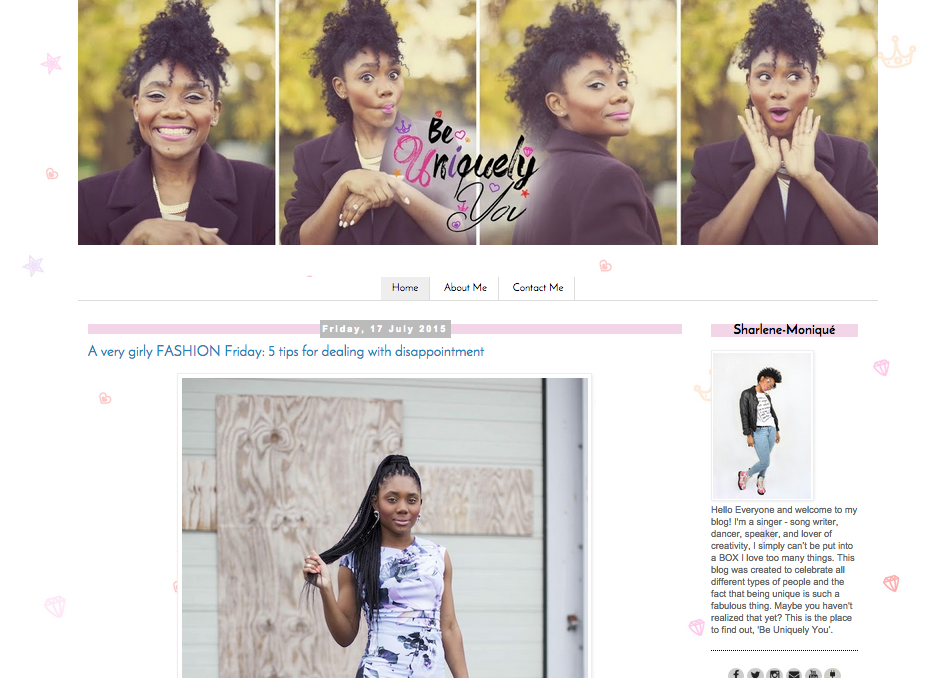 Be Uniquely You (Website design)
Be Uniquely You is a blog I created for Sharlene Morris that she uses to help people realise their value. She writes:
"I created this blog to celebrate the fact we are all truly 'UNIQUE' and diversity is great! We all have our own body, personality, characteristics, desires, dreams and aspirations that are unique and special to us. It's awesome when we grasp this fact and enjoy the journey of life fully accepting of who we are."
Visit her site here.